HUGGIES WIPES // MESSMAKER.COM
Messmaker.com lets kids create a mess so messy, it really isn't a mess at all. It's art. Kids bang on the keyboard with reckless abandon - splattering and splashing a canvas with everything from pudding to paint, baked beans to birthday cake. The result: A beautiful mess-terpiece. And don't worry about the clean up, that's what Huggies Wipes are for.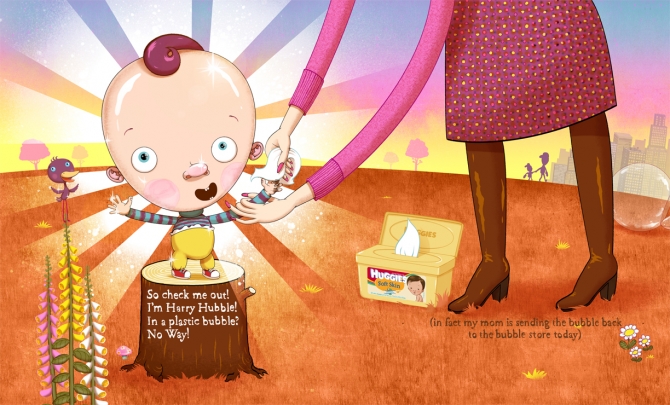 HARRY HUBBLE // CHILDREN'S BOOK
We made this book to tell the story of MessMaker.com's host, LIttle Harry Hubble. Harry's mom kept him inside a plastic bubble to keep him away from mess. Enter her discovery of Huggies wipes and the liberation of Harry. We also did a print version of the book for magazine publication.
MESSMAKER.COM // CASE STUDY
RESPONSIBILITIES // ART DIRECTION / DESIGN / CONCEPT DEVELOPMENT /